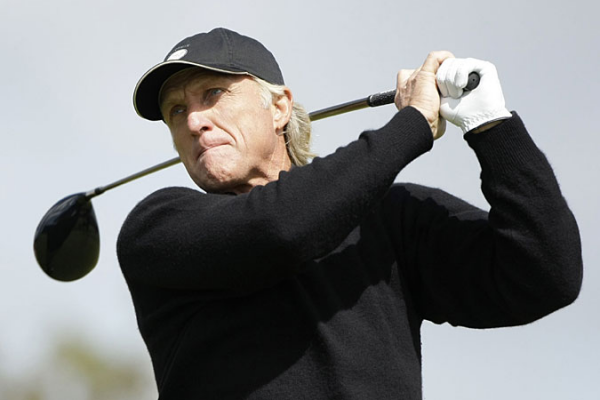 Two-time major champion Greg Norman of Australia and Joe Buck will be the voices in the booth when Fox Sports begins its coverage of the U.S. Open next year at Chambers Bay in University Park, Wash., according to several media reports.
Norman and Buck, who have never announced televised golf, will be in the tower behind the 18th green.
Buck, who reportedly carries a 3-handicap, is regarded as Fox's top sports announcer and has been a fixture of Fox's National Football League and Major League Baseball Coverage.
The Emmy Award-winner is the son of legendary baseball announcer Jack Buck.
Norman, nicknamed "The Great White Shark," won the Open Championship 1986 at Turnberry and 1993 at Royal St. George's, and was inducted into the World Golf Hall of Fame in 2001, but other than guest spots has not been a member of any announcing teams.
The other on-air positions on the Fox team have yet to be finalized.
The United States Golf Association last year awarded television rights for its various championships, including the U.S. Open, to Fox as part of a 12-year agreement that will begin in 2015.
NBC, which has televised the U.S. Open since 1995, will air the tournament for the final time this summer at Pinehurst No. 2 from June 12-15.