By Ed Travis – If you pick a ball solely on price, the chance of playing the one that helps your scoring is pretty slim. The same is true of making a judgment based simply on which ball goes the farthest off the tee.
Sorting out manufacturers' claims can be difficult if for no other reason than it's tough to be sure what they all mean and particularly how they may apply to your game.
To put all that into perspective you need to know golf balls can be divided into two broad categories.
The first is the so-called "distance" ball, which tends to spin less making it good for tee shots but harder to control on scoring shots. They usually have a Surlyn or ionomer cover and cost less than those in the "tour category," which have either a cast or thermoplastic urethane cover and much higher spin on short shots for better greenside control.
It's no secret, but certainly not known by most golfers, that manufacturers have found how to make all golf balls go about the same distance with the driver whether it's a distance ball or tour ball. Therefore, once the comfort range for the price has been decided, the task becomes finding the right ball to help with scoring and make the game more fun.
The biggest mistake one can make is only looking at the distance from the tee. In reality, looking at driver distance first is exactly backwards. The proper way is to get a sleeve of two or three different models and head to a green. Hit putts of different lengths then move out for chips and pitches and then gradually move back to 125 to 150 yards.
Sounds like a lot of work but chances are by the time you finish one ball will stand out because of the way it felt or how it seemed to always stop closer to the hole, or it checked well or rolled out more, etc.
The one that fits your particular way of making contact is the best for you, and it will not always be the most expensive.
One final caveat, major manufacturers spend lots of money ensuring consistency from ball to ball and this is a real asset not be overlooked. Just ask anyone who has purchased an off-brand ball and seen the first one fly high and straight and the next drop out of the air like a stone.
Here are the new model golf balls for the 2019 season we like the best and you should consider.
Bridgestone e12 SPEED/e12 SOFT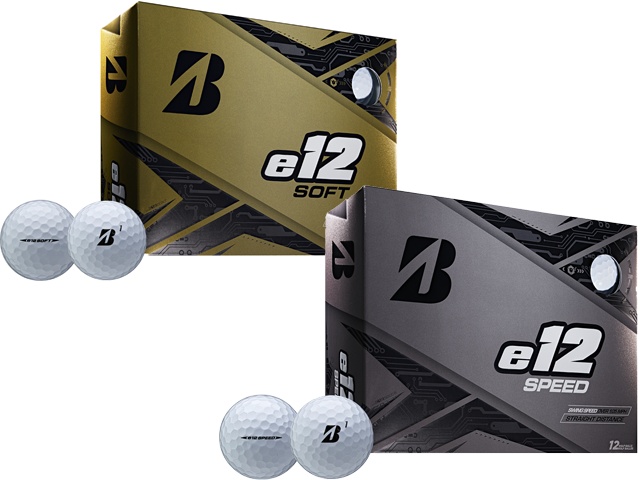 A distance-category 3-piece ball with a Surlyn cover, soft core, and firmer mantle layer. SPEED for swing speeds over 105 mph and SOFT under 105 mph.
$30 per dozen. Click here to shop the Bridgestone e12 SPEED and e12 SOFT Golf Balls.
Callaway ERC Soft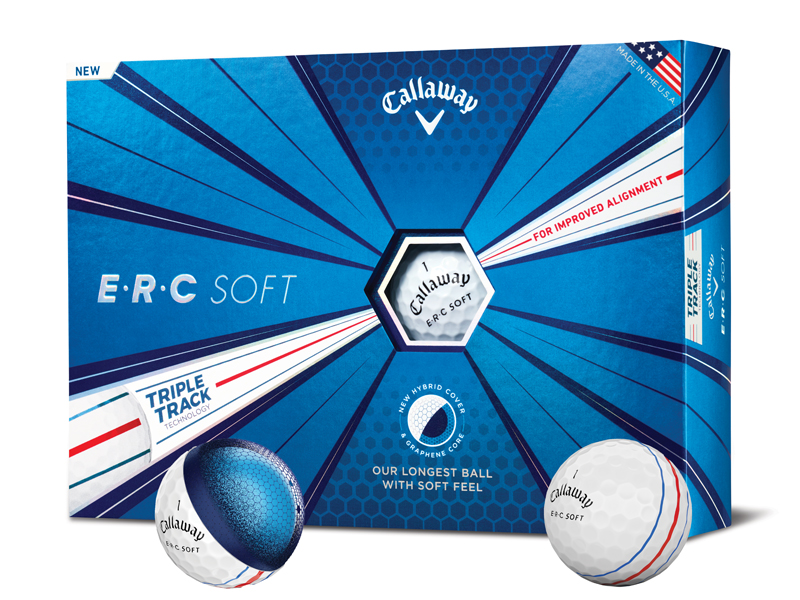 This ball features a multi-material cover 3-piece construction with graphene-infused dual core. It's in the distance category and has a larger inner core for lower driver spin and high launch. It has the unique Triple Track alignment lines.
$40 per dozen. Click here to shop the Callaway ERC Soft Golf Balls.
Callaway SuperSoft/SuperSoft Magna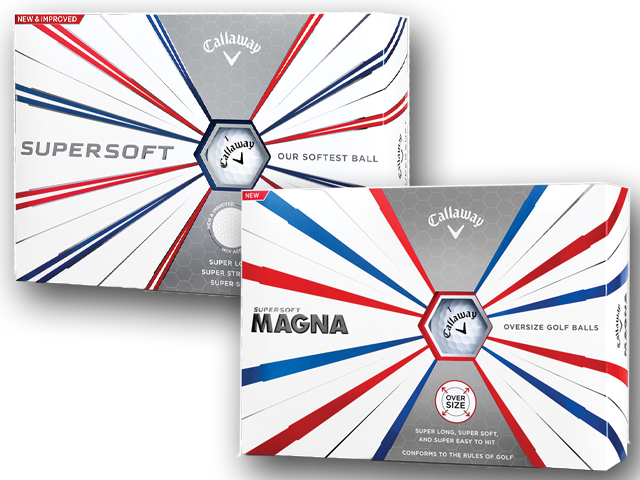 A distance-category ball with ultra-low compression core and an ionomer cover in a 2-piece construction. Features low drag dimples. The Magna is oversized. White, yellow and pink are available in SuperSoft, while Magna is only offered in white and yellow.
$23 per dozen. Click here to shop the Callaway SuperSoft/SuperSoft Magna Golf Balls.
Snell MTB X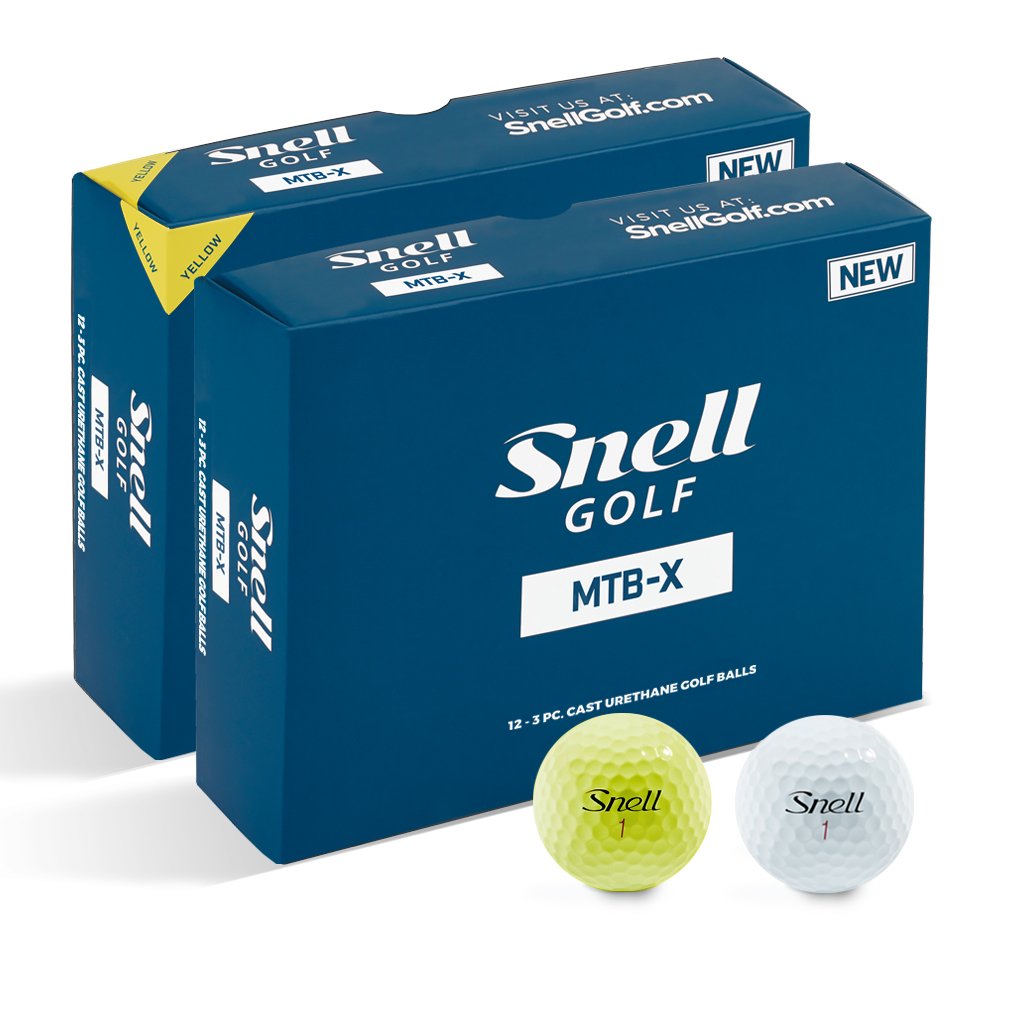 A premium tour-category ball with a smaller core, lower driver spin and higher iron spin. It features a low lift/low drag dimple pattern, as well as firmer feel in a 3-piece construction with cast urethane cover. It's available in white or yellow.
$33 per dozen
Srixon Z-Star/Z-Star XV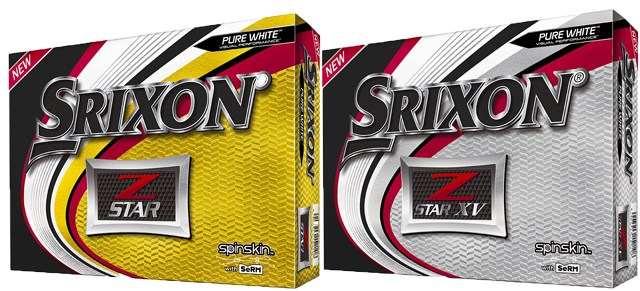 Each of these tour-category balls (Z-Star 3-piece and XV 4-piece) have a graduated core that's softer in the center and high-friction spin-generating urethane covers. They are available in white or yellow.
$40 per dozen. Click here to shop the Srixon Z-Star/Z-Star XV Golf Balls.
Srixon Soft Feel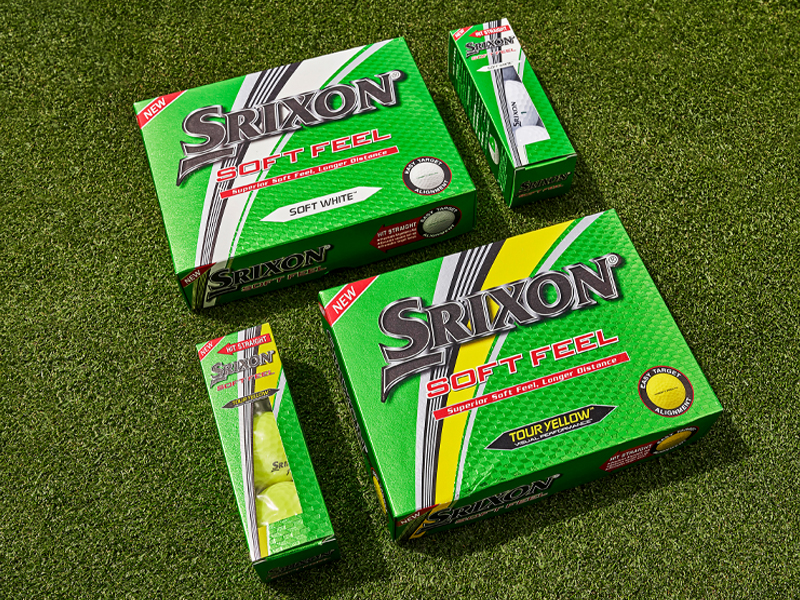 It features a gradient core with a 338-dimple ionomer cover. It's a 2-piece construction distance-category ball with a very low compression rating of 60. It's available in white or yellow.
$20 per dozen. Click here to shop the Srixon Soft Feel Golf Balls.
TaylorMade TP5/TP5x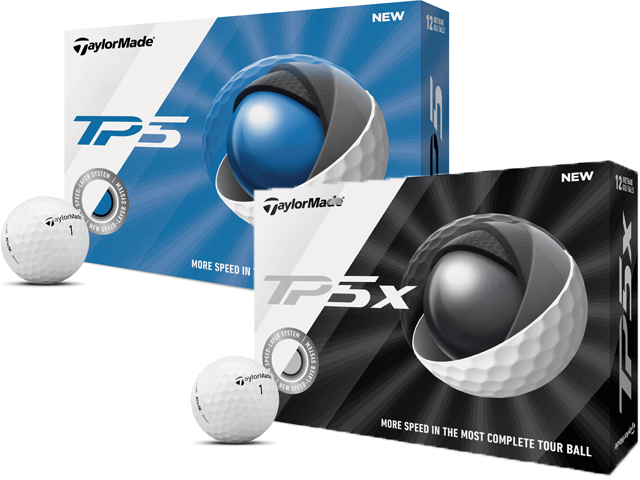 TP5 and TP5x are the only 5-layer ball in the tour category – both with urethane covers. TP5 offers softer feel, lower compression and lower launch with more wedge spin. TP5x feels firmer with higher compression and launch.
$45 per dozen. Click here to shop the TaylorMade TP5/TP5x Golf Balls.
Titleist Pro V1/Pro V1x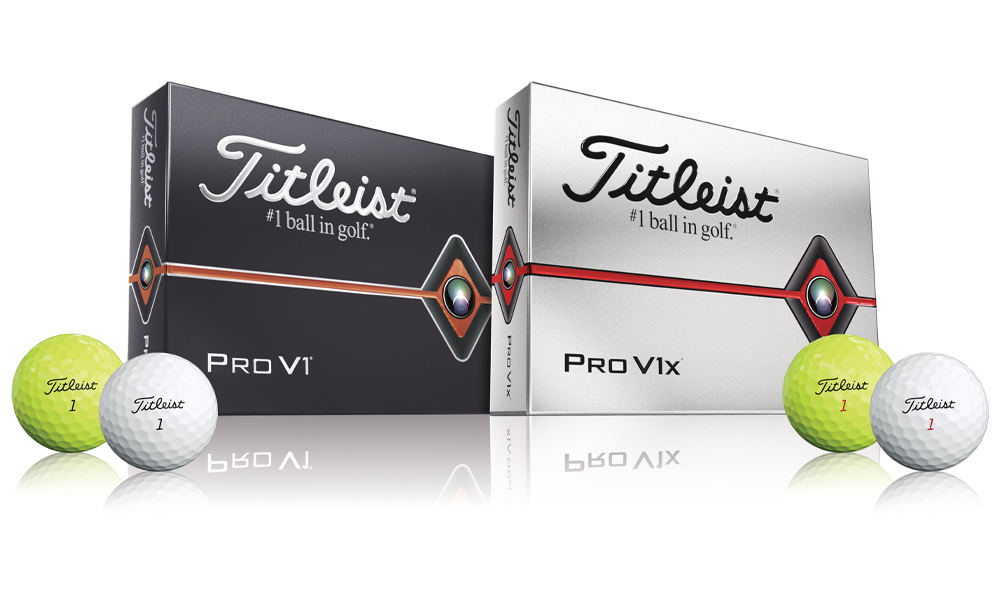 All others compare to this premium tour-category urethane cover ball. The 3-piece Pro V1 provides lower spin off long clubs, a more penetrating flight, and softer feel than the 4-piece Pro V1x – which has a higher trajectory. Both are available in white or yellow.
$48 per dozen. Click here to shop the Titleist Pro V1/Pro V1x Golf Balls.
Volvik Vivid Lite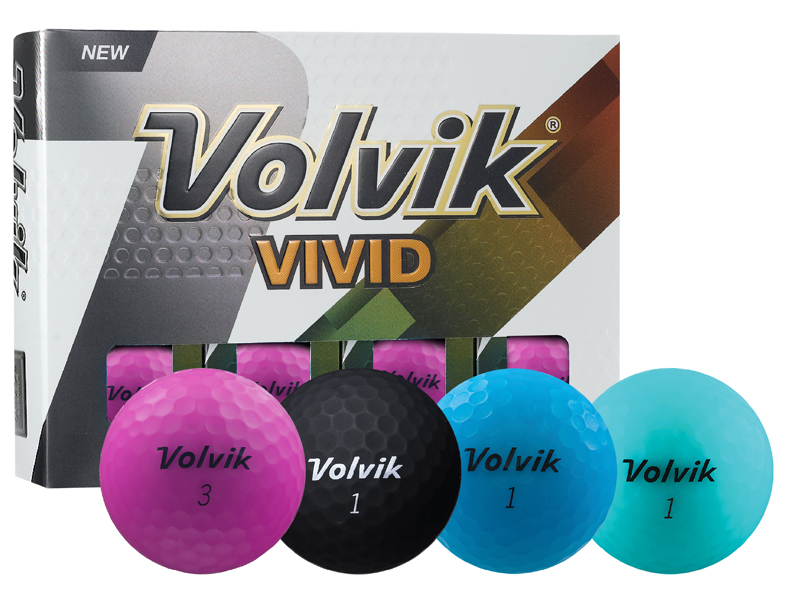 A low compression (76) 2-piece distance ball with a large core designed for slower driver swing speeds in the 55-85 mph range. Features a matte finish with Volvik's patented dimple design. It's available in choices of orange, pink, blue, yellow or assorted. Click here to shop the Volvik Vivid Lite Golf Balls.
$33 per dozen
Volvik Tour S3/S4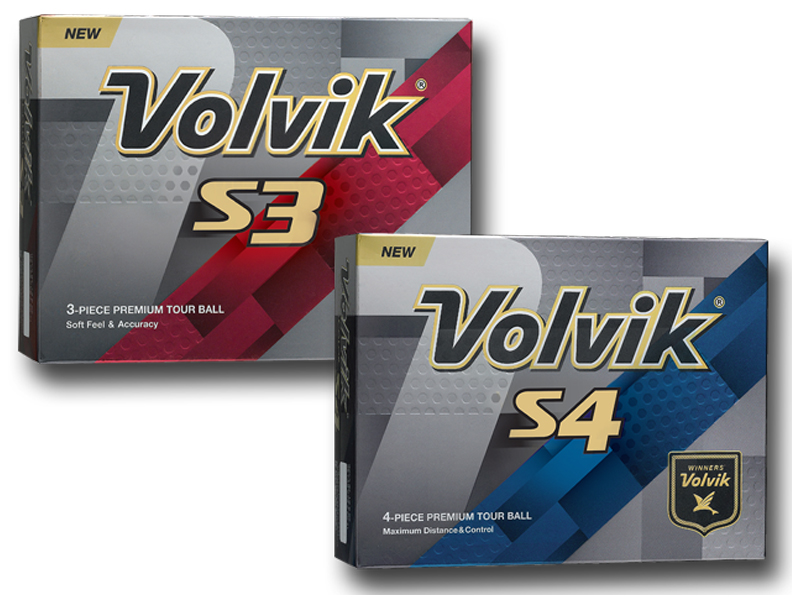 The S-3 is a 3-piece urethane cover golf ball for 95-110 mph swing speeds. It offers low driver spin and high wedge spin. S-4 is 4-piece urethane ball for swing speeds 105+ mph – it is high launch and high wedge spin. The S-3 is available in white or orange, while the S-4 is offered in white or green.
$49.99 per dozen. Click here to shop the Volvik Tour S4 Golf Balls.
Wilson DUO Professional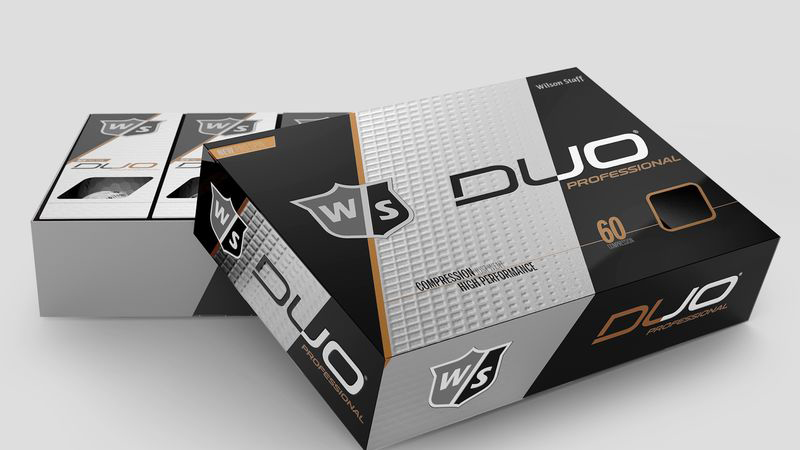 This 3-piece tour-category ball is the softest urethane cover ball on the market with a compression rate of 55. The thin cover is cast urethane, and it has a firm inner mantle for distance. It's available in white or yellow.
$35 per dozen. Click here to shop the Wilson DUO Professional Golf Balls.
Click here to read about the latest equipment in golf.