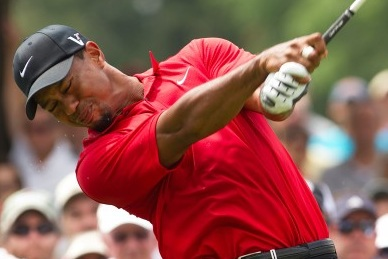 Fred Couples has announced that Tiger Woods will be one of his two captain's picks for the U.S. Presidents Cup team that will compete against a team of non-European International players at Royal Melbourne in Australia on Nov. 14-20.
"There is no reason for me to wait till Sept. 26 to pick Tiger. He's the best player in the world forever," Couples said.
10 of 12 spots on the team go automatically to the top-10 points earners over the previous two years, the remaining two openings are then filled by whomever Couples sees fit. Woods currently ranks 28th on the Presidents Cup list.
"Is he playing well right now? No. (But) he almost won (The Masters) four months ago so you don't do that by playing poor golf," Couples said. "In my opinion, when you're the best player in the world for 12 straight years and you're not on a team, there's something wrong."
In an attempt to make sure that everyone on the squad is on top of their game, Couples has requested that all Presidents Cup team members play in the Australian Open at The Lakes near Sydney on Nov. 10-13. Woods has been sidelined for a majority of the season with injuries, but recently played in two tournaments, placing 37th at the Bridgestone Invitational and then missing the cut at the PGA Championship.
"I think he'll be ready to play. Does that mean he's going to go out and win every point? No, I don't expect that. But I expect him to be sharp and ready to play. I would be shocked if he's not," Couples said.
Bill Haas, son of Presidents Cup captain's assistant Jay Haas, is currently in 10th place in the points standings, with Jim Furyk (11th) and Rickie Fowler (12th) close behind and only a month to go before the Sept. 26 selection date.