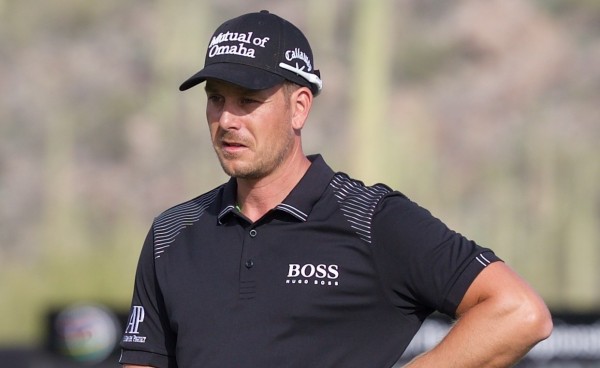 In college basketball, it comes down to the Final Four. On the PGA Tour, the magic number is five.
If any player in the top five of the FedEx Cup standings wins the Tour Championship this week at East Lake Golf Club in Atlanta, he will claim the Cup and more than $11 million in prize money.
The players sitting pretty are Jason Day of Australia, Jordan Spieth, Rickie Fowler, Henrik Stenson of Sweden and Bubba Watson.
In each of the past five years, the winner of Tour Championship also walked off with the FedEx Cup, with Bill Haas in 2011 the only one to do it from outside the top five before the finale, coming from No. 24.
If there is anyone who can take down the red-hot Day, who won four of his past six tournaments including The Barclays and the BMW Championship during the playoffs to become the new world No. 1, it might be Stenson.
The big Swede is the only player in the top five who has won the FedEx Cup, doing so two years ago, when he captured the Deutsche Bank Championship and the Tour Championship.
Then he went back to the European Tour and became the only player to win the FedEx Cup and the Race to Dubai.
Stenson, who leads the PGA Tour in ball-striking for the second consecutive year, was No. 41 in the points at the start of the playoffs, but he moved up quickly by finishing second in both The Barclays and the Deutsche Bank Championship before tying for 10th in the BMW Championship last week.
"I knew I had to start playing really well … because the main goal would be to get into the top five heading to East Lake," said Stenson, who has won 18 times in his pro career but is overdue, going winless so far this season.
"I knew coming into the FedEx playoffs that if I (could) get a good couple of tournaments, I could get right into the middle of it. … It's a good time to start playing well.
"I'm in good shape, and I'm certainly up there now."
Day, Spieth, Fowler and Watson have had better seasons to this point, but there are a few reasons why Stenson might have an edge.
For one thing, he is fresh, while Day and Spieth in particular have admitted that they were fatigued this season. Spieth and Day both own four victories in 2015, and winning can take a lot out of a player.
"I haven't played a whole lot of golf," said Stenson, who learned that lesson two years ago. "I think I played 16 tournaments (on the PGA Tour) or something so far, and I know a lot of my colleagues would have played more.
"Then again, throughout the summer months, some of the biggest prizes in golf, I would have liked to play well at those ones and I didn't. So I guess I'm a little bit hungry to get them some tournaments in now. I'm feeling good. My energy levels are pretty good."
His play this time of year isn't bad either. Over the course of his career, Stenson has 11 wins in September or later in the year.
Of course, 2013 was the best example of that when he captured the Deutsche Bank, the Tour Championship and the DP World Tour Championship-Dubai, which he won again last year.
"It's a good time to start playing well," said Stenson, who didn't make it into the top 30 on the FedEx Cup points list last year and bowed out of the playoffs after the BMW Championship, failing to get a chance to defend his title in the Tour Championship.
"(This year, I wanted) to make sure I was going to be at East Lake. And once that was sorted, trying to … make sure I'm one of the top five players coming to East Lake, because I know I can win around there.
"I'm in position. I can make it happen once more. I was a bit disappointed that I couldn't come back in '14 to defend my title."
Much of that was that Stenson was so worn out at the end of 2013 that it carried over into what was a mostly lost season last year.
After he won the FedEx and Race to Dubai titles, he received a hero's welcome when he returned home to Sweden and felt duty-bound to make all the public appearance requested of him.
Stenson said he was so tired he couldn't even enjoy Christmas Day, and it carried over into 2014, which he salvaged with his only victory in Dubai in November.
That learning process could make him the last one standing again this week.
–Story courtsesy of The Sports Xchange, TSX Golf Editor Tom LaMarre