Located just 90 minutes north of Las Vegas, Greater Zion is a year-round golfer's paradise with something for golfers of all abilities. This Majestic land is home to 13 spectacular courses that feature stunning vistas within a 20-mile radius of Zion National Park in the Southwest corner of Utah.
Copper Rock Golf Course is the newest of the courses and is in the budding community of Hurricane, which is noted for its desert landscape and backdrop of sandstone formations. This 18-hole course covers 6,901 yards and will host the LPGA EPSON World Championship Tournament this spring.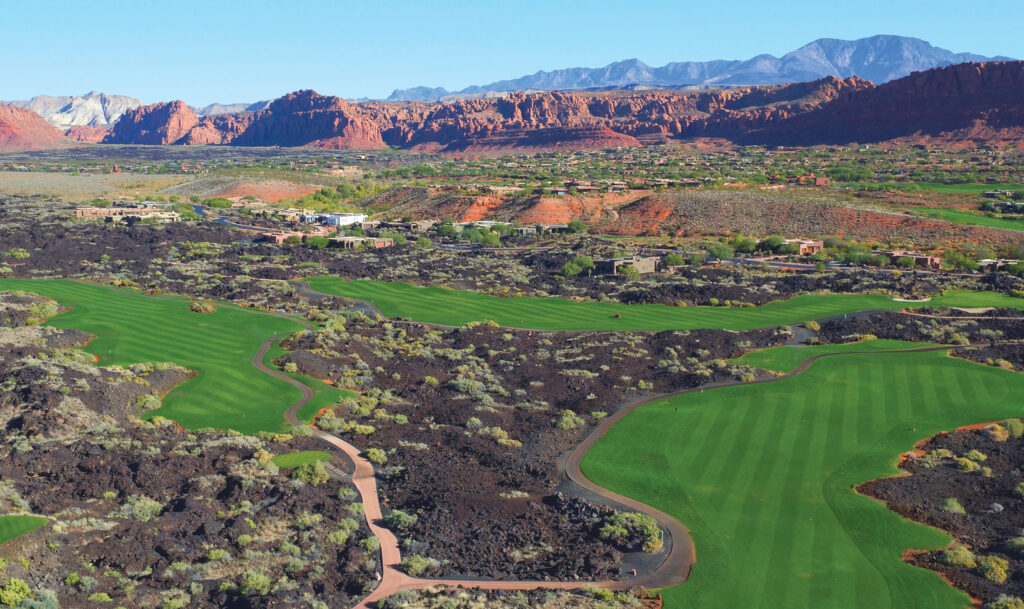 Entrada at Snow Canyon Country Club is a gated course that winds through lava rock across 7,085 yards and is available exclusively to members and guests of the Inn at Entrada. Originally a Johnny Miller Signature course, it is undergoing a major $7-Million course renovation project led by David McLay Kidd.
Green Spring Golf Course is one of the most challenging courses in Greater Zion with hole Nos. 5 and 6 rated among the top in the state for difficulty. This Gene Bates-designed course offers incredible views of Pine Valley Mountain and is a favorite among locals and visitors alike.
The Ledges Golf Club sits 900 feet above St. George and has an unobstructed view of Snow Canyon State Park. The back nine is known as the "magnificent nine" for its spectacular scenery. The combination of quality golf and comfortable lodging keeps people coming back year after year.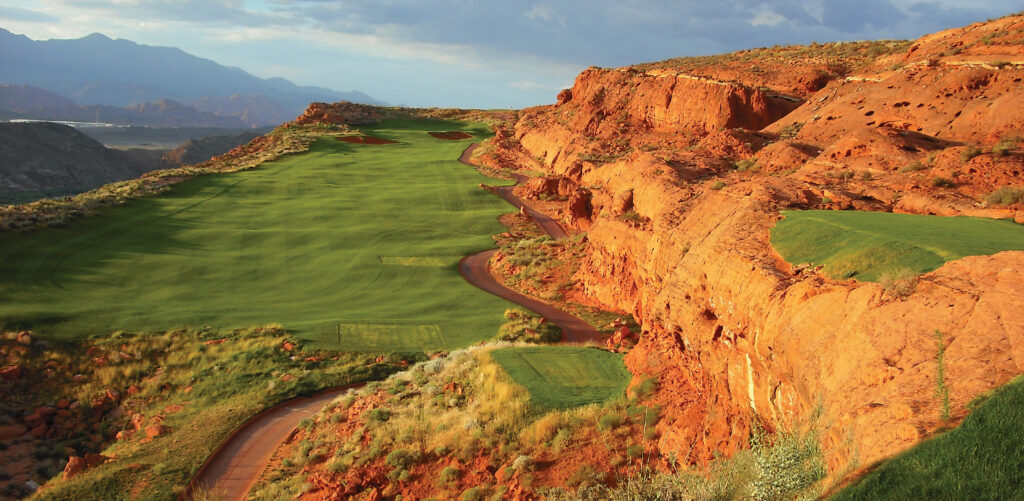 Sand Hollow Resort's John Fought-designed 18-hole Championship Course has consistently been ranked as one of Golfweek's top 100 resort courses and #1 in Utah. The Resorts Links course is a 9 hole, 3,600 yard, par 36 that has the largest greens and fairways in the state. They also have the Wee course, which is Southern Utah's only Par 3 golf course.
Sunbrook Golf Club provides a combination of scenery, challenge, and quality, that has consistently been named the best course in Utah by Golf Digest. With the addition of the Black Rock Nine, Sunbrook is the only golf club in southwest Utah to feature 27 championship holes. From bluff tops to black lava rock, golfers will experience 27 unique and challenging holes among the tree-lined fairways.
Bloomington Country Club amenities include golf, pool, tennis and a restaurant. This private country club offers a variety of membership opportunities designed to meet the needs of families, individuals, and businesses. The club created a "Member For The Day" program so you can experience the course for yourself. Call or stop by the club for more details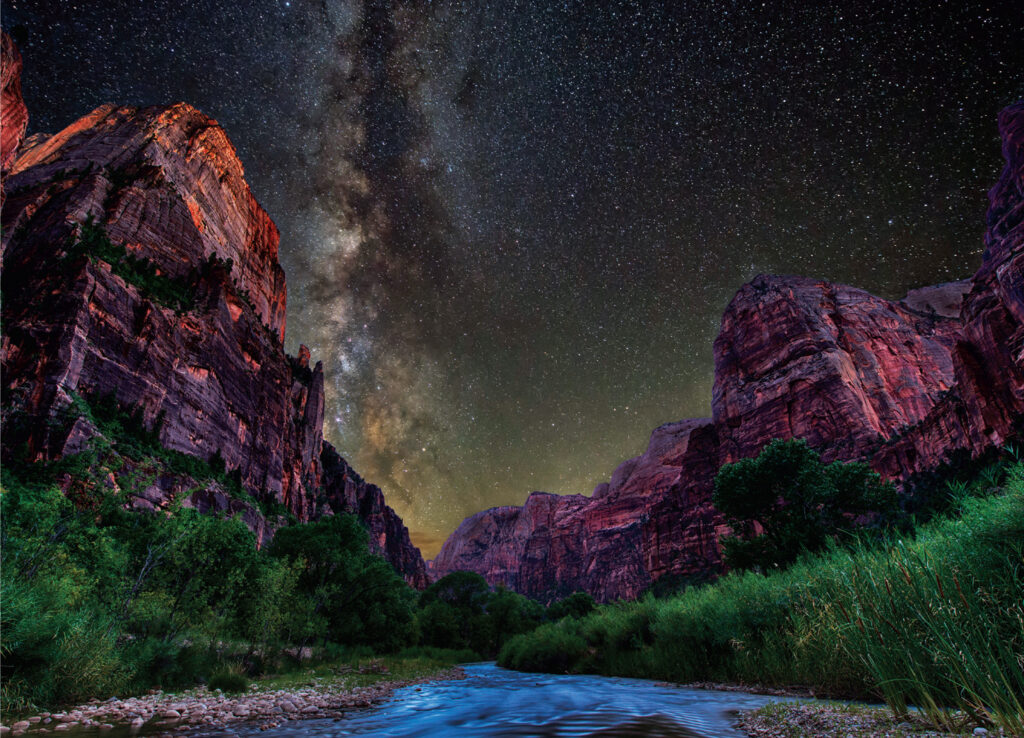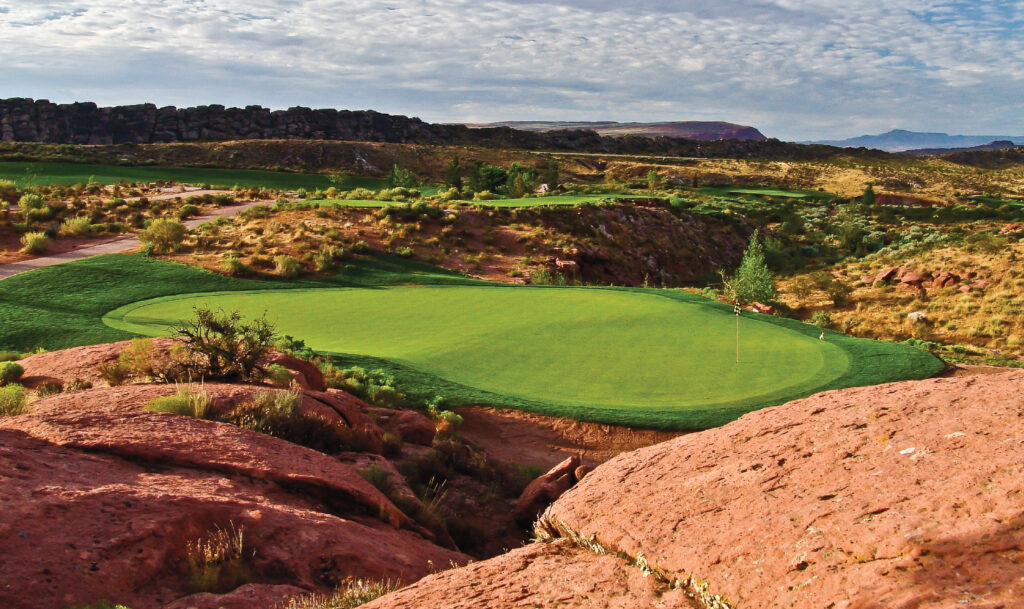 Coral Canyon Golf Course 7,200-yard, par 72 layout provides breathtaking views of Bryce Canyon's snow-capped pink spires in the winter and Zion National Park's green springtime bloom. In Fall 2020, Z Golf Management group became the majority owner and management company that will continue to provide quality golf, exceptional customer service, and a memorable experience.
Dixie Red Hills Golf Club offers a spectacular red rock setting and is playable for all golfers. It's a nine-hole, par-34 layout that meanders around sandstone cliffs. This golfer-friendly course features hundreds of mature Cottonwoods, Mondale Pines, Mesquite and other trees. If you want to play in the red rocks, you can't get any closer than this.
Sky Mountain Golf Course is named for the view from the elevated tee boxes and offers more incredible views of Zion National Park than any course. You will find yourself gazing at the cliffs of Zion National Park and the rim of the Pine Valley Mountains in the distance. Sky Mountain is a public, 18-hole course owned and operated by the city of Hurricane.
Southgate Golf Club is a par-70 layout along the Santa Clara River that golfers must deal with water hazards on eight of the first nine holes. Fortunately, the fairways on the front nine are wide, so there is plenty of room to avoid the water hazards. The back nine is completely different with narrow fairways and hills that tend to be more challenging than the front nine water hazards.
St. George Golf Club has a been the go-to course for locals for the past 30 years. It's a par 73 course that can be played from 5,203 to 7,238 yards depending on your skill level. The golf course is also one of the more walkable courses in the area for those who enjoy walking.
SunRiver Golf Club is one of Southern Utah's great championship golf courses that is consistently in outstanding shape. The smooth greens and well-manicured bent-grass tee boxes keep golfers coming back. SunRiver plays along the Virgin River and is surrounded by some of the most colorful desert landscape anywhere.
In addition to world class golf, Greater Zion is home to four state parks that offer rock climbing, horseback riding and more. Zion National Park also offers 239 square miles of hiking trails including the iconic "Angel's Landing" and "The Narrows" and you can tour scenic Zion Canyon on bicycle.
In 2021, Zion was certified as an International Dark Sky Park with its breathtakingly majestic starry skies that are as impressive as the towering red rock cliffs where you can enjoy golfing below during the day. For golfers of all abilities and anyone else, Greater Zion has it all.
For more information, visit
www.GreaterZion.com.