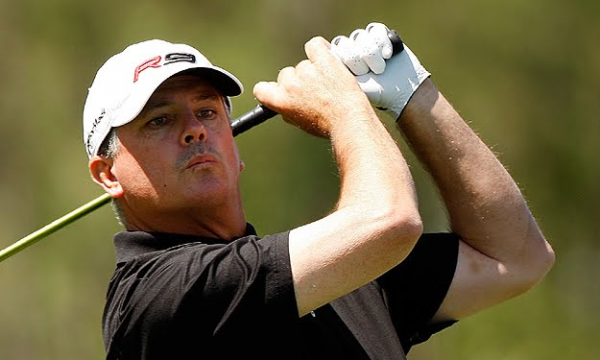 Paul Goydos posted a 6-under-par 66 and shared the first-round lead with Tom Pernice Jr. and Bart Bryant in the Allianz Championship on the Old Course at Broken Sound in Boca Raton, Fla.
Goydos, who grew up in Long Beach and played at Long Beach State, collected seven birdies and made his only bogey on the second hole.
"I probably turned a 69 or a 70 into a 66," said Goydos, who won the Pacific Links Hawaii Championship at a rookie on the Champions Tour last year, after winning twice in his career on the PGA Tour. "That's what I have to do to be successful out here."
Pernice, who played at UCLA, was flawless through 17 holes and had a two-stroke lead before hooking his drive into the water on his last hole of the day, No. 9, and making a double-bogey 6.
Bryant punctuated his 66 with an eagle on his ninth hole of the day, No. 18
Bernhard Langer of Germany, who claimed five victories on the senior circuit last season to capture the Charles Schwab Cup, capped a 67 with an eagle on the final hole and was tied for fourth with Fred Funk and Tom Byrum, who got into the tournament as an alternate and started fast with five birdies on the front nine.
Loren Roberts of San Luis Obispo and Cal Poly SLO, shot 68 and was tied for seventh with Peter Jacobsen, Brad Bryant, Mark Brooks, Grant Waite of New Zealand and Roger Chapman of England.