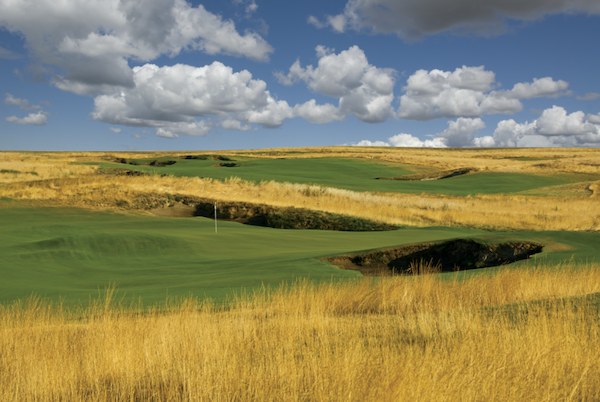 Wine, golf and history abound in Washington's wine country
Long known for apples, sweet onions and rolling countryside, the Walla Walla Valley also been home to amazing wines for almost 40 years, and its relationship with the fruit of the vine goes back even further. Over a century and half ago, the areas first grapes were planted in the 1850s when immigrants found the soils and climate were perfect for growing vineyards and making wine. The late 1970s saw a return to those endeavors and the area now boasts over 100 wineries, 1,800 acres of grapes and must visit tasting rooms, shopping, restaurants and hotels.
A downtown tasting room not to be missed is the Charles Smith Winery (below). Named after its founder and winemaker who discovered the region while on a road trip, then returned, settled in and began making wine. The wine, dubbed The Modernist Project, has its beginnings in 2006 with a mindset to winemaking that's simple: create wines that can be enjoyed now. With names like The Velvet Devil Merlot, Boom Boom! Syrah and King Coal Cabernet/ Syrah and label artwork to match, you're sure to find a wine and a bottle to your taste.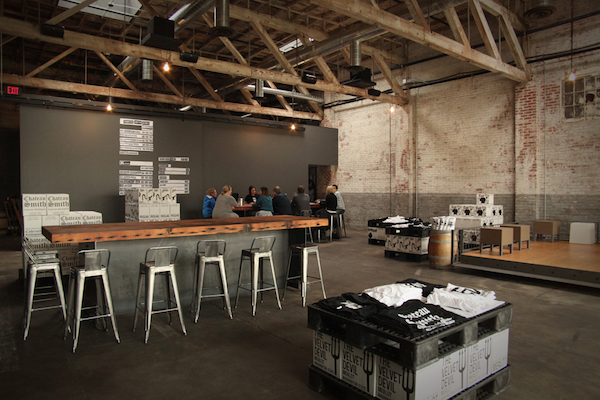 Not only are the wines and bottle art of Charles Smith appealing, the tasting room is an experience in itself. Located in downtownWalla Walla, the building dates back to 1917 and was once home to Johnson Auto Electric. With its exposed brick walls, original wooden beams and sleek contemporary styling, the tasting room is a pitch perfect joining of the old and the new.
When staying in the Walla Walla Region you have many choices of accommodations, from downtown hotels, to inns and B&Bs that sit right in the middle of vineyards where you can wake up to the beautiful views of grapes on the vine and rolling hills.
A perfect blend of the historical and the luxurious is the Marcus Whitman Hotel (below) in downtown Walla Walla. A partnership with the city, Seattle investors and local residents made the hotel a reality in 1928. It quickly became known as the place to stay, with guests including such notables as President Dwight D. Eisenhower, Lyndon B. Johnson and Louie Armstrong.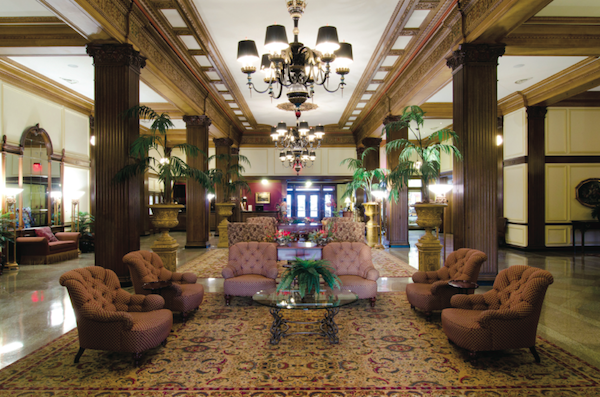 The hotel is home to the Marc restaurant where you can enjoy local wines paired with dishes from the region's rich offerings like Walla Walla Sweet Onion soup and Columbia River King Salmon. Before you settle in for a meal, you may want to visit the five tasting rooms located just off the hotel's lobby, Tero Estates & Flying Trout Wine, Don Carlo Vineyard, Locati Cellars, Lodmell Cellars, and Trio Vintners.
Many tasting rooms are located in historic downtown, making for a great way to spend a day enjoying a taste of wines grown from the talents of local winemakers.
T. Maccarone's is a bistro in the downtown area with the flair of the Italian. With a menu that reflects the seasonal agriculture of the region, you can expect fresh foods and delicious combinations. The bistro also hosts winemaker dinners featuring dishes paired with wine from one of the valley's own wineries.
A nice change of pace when choosing accommodations is a vacation rental. There are a couple of ways to find a vacation rental. One of those is to do it yourself. The other is to go to a vacation rental company in the area you're visiting. With 30 properties to choose from, both in town and out in the Walla WallaValley, Walla Walla Vacation Rentals gives you a one stop alternative to traditional lodging. Combining three experiences, wine, lodging and art, into one is Walla Faces Inn. Art lines the walls of its downtown inn with contemporary accommodations, while the inn at the vineyard offer a guest house with full kitchen along with individual suites nestled in the peaceful estate vineyards.
Wineries also call the east side of town home, with many combining both their wine production and tasting in one building. Some are housed in historic World War II military buildings, like Dunham Cellars where you can enjoy tasting wine in a converted World War II airplane hangar.
If you chose to go exploring the countryside outside of the town, you'll be treated to vistas of jewel like vineyards. State highways like 12 and 125 give you many places to pull over and enjoy wine or a historical spot like the Fort Walla Walla Museum. South of town, Sleight of Hand Cellars is an up and coming winery. Born when winemaker Trey Busch met Jerry and Sandy Solomon at aSun Valley wine auction, the trio combined wine making efforts in theWalla WallaValley. Their efforts have paid off. The winery was named one of "The Next Cult Wineries" by Seattle Magazine.
Wine regions sometimes straddle state lines. This holds true along the Washington/ Oregonborder where you can find wineries like Gifford Hirlinger, a family owned estate winery whose address is located on the Stateline. Mike Berghan puts his mark on small lots including Cabernet Sauvignon and Tempranillo. The wineries popular Stateline Red, a blend, aptly takes its name from the wineries location. A modern take on the  traditional, the tasting room is topped by a curved roof, while inside a wall of windows gives you engaging views that will make you want to stay and sip for a while.
If you're up for even more engaging views, local golf courses are a perfect place to enjoy your game and the setting of the region.
One of the newest courses is area, the Wine Valley Golf Club, is 7 miles outside of the town going west on Highway 12. This 18-hole course is set on rolling hills with a backdrop of the Blue Mountains in the distance. The course was designed by up and comer Dan Hixson who said that he is a "10 year overnight sensation." Hixson came by the game naturally, his father, Harvey, was a PGA professional golfer and he himself was the head professional at Portland's Columbia Edgewater Golf Club. The Walla Wine Valley Club course is his second solo design and is a links style course measuring up to 7,360 yards. It has received accolades for its play, and was ranked second in Golfweek's 2012 Best Courses You Can Play in the state ofWashington.
If you don't want to go out of town, Walla Wallahas a municipal course. Built in 1948, the 18-hole Veterans Memorial Golf Course was designed by Frank James, a prolific designer of courses in that era, known to have an affinity for using what nature provided to make a challenging course. The course is just off Highway 12 on the North side of town.
No matter if you're looking for something contemporary or traditional when visiting Walla Walla, you're sure to find a tasting room, a restaurant, a hotel and a gold course that will make your trip a memorable one.