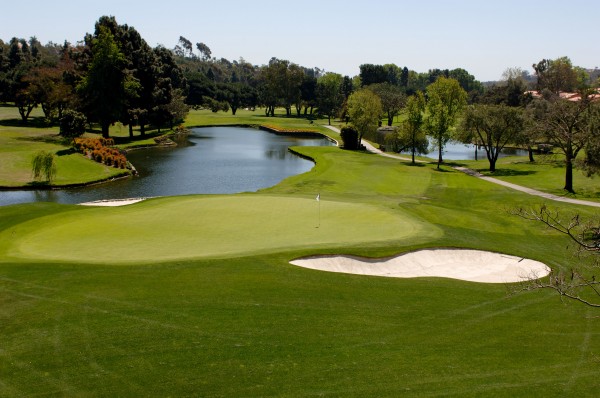 Even in 1842, Southern California residents understood the importance of "location, location, location."
Cattle baron Juan Avila secured a land grant for Rancho Niguel in southern Orange County that year, knowing his herds would thrive in the ideal coastal climate.
Today, the thriving El Niguel Country Club occupies part of that historic property in Laguna Niguel, and the members fully appreciate the rolling hills, ocean proximity and breezes, and championship golf at the facility.
"El Niguel is somewhat of a hidden gem in terms of name recognition," El Niguel General Manager Eric Troll said. "While there are several, great private clubs in Orange County, our membership and our guests understand what an ideal location with great weather and great golf we have."
The golf course at El Niguel was built in 1963 by the Laguna Niguel Corporation as an inducement for area developers. El Niguel Country Club was incorporated as a member-owned club in 1976 by a group of 23 founders, and the golf course, clubhouse and associated property were purchased by the club. El Niguel quickly gained a strong membership base, and by 1980 all equity memberships were sold and all debt from the incorporation retired.
Today, the golf course continues to thrive and earn accolades for outstanding conditions and service. Craig Plumley, El Niguel's PGA Head Professional, appreciates the recognition and praise the 7,060-yard layout receives.
"Everyone at El Niguel takes a lot of pride in the course – the greenskeepers, the pro shop staff, and the members," Plumley said. "Brian Archbold, our course superintendent, does an unbelievable job, and we think our greens are the best in Orange County."
Designed by David W. Kent, El Niguel received an update in 2008 with a project that added seven fairway bunkers to make the course more challenging for longer hitters.
"It's a traditional layout, a straightforward golf course that penalizes bad shots and rewards good ones," Plumley said. "The bunker project really helped define the fairways. Where the long hitters had been able to carry many of the fairway bunkers, they are now forced to pay a little more attention off the tee."
A natural creek runs through much of the course, bringing water into play on many holes. In addition, three lakes at various points place an added value on precise shotmaking.
"It's a great property, and there are no 'breather' holes," Plumley said. "Every hole requires you to hit good shots. I feel the number of times we are asked to host premier amateur events is a testament to the quality of both the layout and condition of the golf course."
El Niguel's outstanding practice area offers the club's members an excellent opportunity to produce those good shots. The short game facility enables practice of shots up to 80 yards, and the practice green and bunkers meet USGA specifications. In addition, the recently expanded chipping area features the same turf as found on the golf course.
Beyond the golf course and golf-related programs that serve all levels of players for men, women, and kids (including special tee boxes for children as young as age 5), El Niguel offers multiple programs and amenities. The club is a popular place for weddings, fundraisers and community events; non-members are able to book the facility for such memorable occasions and also for golf tournaments on Mondays.
"Our staff does a spectacular job with special events to make our guests feel special," Troll said. "We have a lot of raving fans about the food and the level of service, and we work hard to make sure we're always providing the 'wow factor' at every event."
The members take advantage of numerous activities throughout the year, including a wine tasting extravaganza featuring more than 200 wines hosted by the club twice annually, and a popular family camp out on the golf course each summer, where the club stocks a course lake for fishing, shows an outdoor movie, and hosts an old-fashioned cookout, complete with s'mores around a camp fire.
"We're a golf club, and that's our main focus, but El Niguel is also a very active social club," Troll said. "And it's a very inviting club … new members very quickly feel like they've been part of the family for a long time."