Precision Fit Pieces Provide Enhanced Comfort and Minimal Restriction during Play
Story by TaylorMade Golf
CARLSBAD, Calif. (February 24, 2014) – adidas Golf, an industry leader in innovation, technology and performance footwear and apparel, has announced the release of the new puremotion Tour apparel collection, designed with the golfer's body in mind to deliver maximum performance with minimal restriction during the swing.
Reimagining the fit, feel and performance of tour-proven apparel, adidas Golf designers utilized high-performance, maximum-stretch, moisture-wicking fabrics developed to keep golfers cool in warmer conditions. adidas Golf Tour staff professional Dustin Johnson debuted the puremotion Tour collection at the Hyundai Tournament of Champions in January, and the rest of the adidas Golf tour stable will be outfitted in the collection throughout the 2014 PGA TOUR and LPGA season.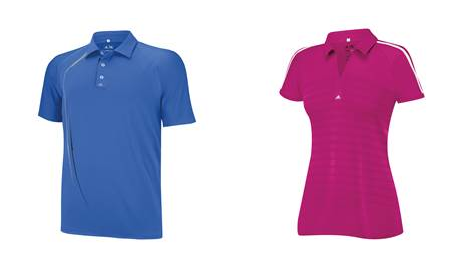 "During tournaments, I want apparel that's not just comfortable, it also needs to work with my swing to allow my body to work the way I need," said Dustin Johnson, eight-time PGA TOUR winner. "puremotion apparel is incredibly lightweight and fits great. It moves with my body and keeps me cool, and that allows me to concentrate on my game."
Utilizing advanced engineering technologies throughout the development process, puremotion Tour polos provide a bonded, precision fit designed to keep athletes distraction-free and swinging to their fullest potential throughout the course of play.
"Everything we build is validated on the PGA TOUR by the best golf professionals in the world. If we can build product that performs to their exacting standards, we know amateurs around the world will see and feel the benefits," said Davide Mattucci, Director, Global Apparel Product Marketing for adidas Golf. "We need to assure that the technology we build into all of our products enhances performance, but stays out of the way and allows our pros to focus on their swing and nothing else."
The puremotion Tour collection includes four men's polos and two women's polos with an MSRP ranging from $70-$90 USD. At retail now, visit adidasgolf.com to view the entire puremotion Tour collection and the rest of the adidas Golf range featuring puremotion technology.