Setting the Record Straight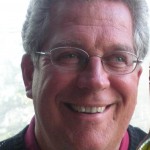 Sixteen years later, Tiger Woods' unprecedented round at Big Canyon Country Club stands the test of time – sort of
BY RANDY YOUNGMAN
The greatest day of golf I have ever witnessed was at Big Canyon Country Club in Newport Beach on April 29, 1996.
The greatest week of golf I have ever witnessed was at Torrey Pines South in La Jolla in June 2008.
As you might have guessed, both featured Tiger Woods and his bag of golf tricks.
When he was a Stanford sophomore, Tiger shot 61-65 at Big Canyon, where he was and still is an honorary member, to kick-start his runaway to medalist honors in the 1996 Pac-10 Championship. It was an awe-inspiring display of shot-making and athleticism, because he broke the previous course record of 66 twice in the same day while carrying his own bag up and down the hilly terrain at Big Canyon in the sweltering heat.
Even Tiger conceded during a one-on-one interview a few years ago that he also considered that his "single best day of all-day golf, by far." Granted, that was before he won the 2008 U.S. Open on one good leg, limping around Torrey Pines for five days and 91 holes while grimacing through the pain of two stress fractures and a torn ACL.
But it speaks volumes that a future Hall of Famer whose glittering resume is now highlighted by 72 PGA Tour victories actually singles out one day in his record-breaking amateur career.
"Made two bogeys and shot 18-under," Tiger said, laughing as he reminisced about his record-shattering performance at Big Canyon.
"It is the greatest 27 holes I've ever played (in one stretch) because I went out in 30-31-31. I was chipping in and holing out all over the place, and I made everything (on the greens) that day."
Danny Bibb, a six-time Big Canyon club champion, vividly remembers that day, too, because he was in the gallery watching Tiger make 10 birdies and one eagle on the way to destroying the course record he had set in 1986. "Three of us shared the (course) record until that day," Bibb recalled.
Bibb's presence that day, and his perspective now, are important, because he also was playing at Big Canyon in late January when Will Tipton, another six-time Big Canyon club champ, matched Tiger's course record with an 11-under 61.
"I was in the group behind Will," Bibb said. "We knew he was playing well, but we didn't know how low."
Everyone found out after Tipton birdied the final two holes and added up his scorecard: 29-32–61. The front-nine 29 also is a course record.
Move over, Tiger. Make room for Tipton in the Big Canyon record book.
Check that.
"We consider it a new course record," Bibb said.
Here's why: Big Canyon, which was designed by Robert Muir Graves and opened in 1971, was renovated in 1998 under the direction of John F. Harbottle III. The greens were all replaced, the course was lengthened slightly (to 6,919 yards from the tips), and the course rating (74.1) and slope (136) went up accordingly.
"Everybody (at the club) feels the course is more difficult," Bibb said, estimating the difference is between one and two shots per round. "Bottom line: I think Will holds the course record now."
"It's nice of him to say that," Tipton said, "but …"
But Tipton, a Corona del Mar resident, wasn't buying the need for an asterisk.
"At the end of the day, a course record should be played under tournamentconditions," said Tipton, 44, a Big Canyon member since 1997, the year before the renovation. He also pointed out that he played from the blue tees (measuring 6,650 yards that day) in a Friday money game and Tiger played from the black tees (at 6,850 yards) in a conference championship.
Interestingly, Tiger and Tipton each had 10 birdies, one eagle and one bogey in their 61s.
"It's really cool (to be mentioned with Tiger), one of the best players in the game. But to me, its not equal at all," Tipton said.
And that's what Tipton told Tiger when he ran into him at the Pebble Beach National Pro-Am in February, two weeks after his 61.
As fate would have it, Big Canyon member Danny Lane was paired with Woods and fellow tour pro Arjun Atwal in the opening rounds. And Tipton caddied for Lane that week.
You can just imagine the look on Tiger's face when Lane walked up to Woods, whom he has played with at Big Canyon in the past, and announced, "My caddie tied your course record."
It was a good-natured jab, but Tipton quickly told Tiger that it was still his record, because the rounds weren't played under comparable conditions.
"He was very gracious," Tipton said, saying that Woods complimented him on his career-low round. Then Woods told Tipton, "It's not a course record if you share it."
It is if you share it with Tiger Woods.
Randy Youngman has been writing about golf in California, at the professional and amateur levels, for more than 20 years. He is also an admitted golfaholic.