John Daly is making a charge for his ticket back to the big stage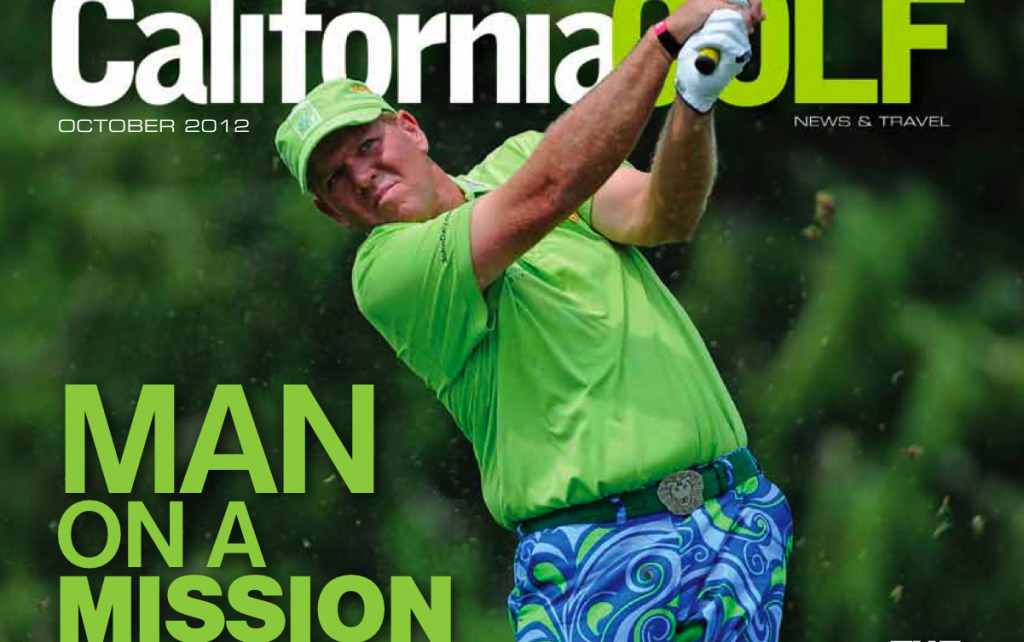 While Tiger and Rory's bromance keeps the PGA Tour in an easy-to-swallow consumer image, golf could also use a full season of fan-favorite John Daly. Far removed from his headline-grabbing antics many seasons ago, Daly is almost boring now — at least by Daly's standards.
"Everything in my life is more consistent and there's a plan," Daly said. "There have been great moments, horrible moments and bad moments."
But the current state has Daly, who has been dealing with elbow tendonitis, sitting close to the top 125 (No. 133) that would again secure him full-time playing privileges on the PGA Tour. A feat that seemed like a long shot several years ago now appears possible because of sponsor exemptions into three of the four Fall Series events, including the first two in Las Vegas and San Martin, Calif. But Daly is taking things in stride and has a back-up plan in case things don't go well this month.
"It's all good, because I know I can play in Europe if I don't get my card in the States," said Daly, who was at No. 81 on the European Tour money list in late September.
Either way, the PGA Tour could use a guy like Daly for the full season, and we won't be the only ones cheering for him.
The Fall Series should be important for you. How are you preparing for those four events?
The thing about playing the Fall Series is that you have to go so low. I'm really working hard on my wedges and my 8-iron down. It's all about the short game, and I'm putting really well.
If you play well in those tournaments you have a chance to get into the top 125 and get your PGA Tour card for next year. Most players don't like to think about the end result, but it must be hard not to.
Like I said, you have to go low and that's all about playing aggressive. There are plenty of birdie holes so you don't think so much about them, but you hope you can have five to nine birdies a round. I'm a little rusty, but the one thing I like to do is play aggressive, and that's what you have to do.
When you were on your journey to playing better was the end result full-time playing privileges on the PGA Tour or was it more about being competitive again?
The goal this year was to get the European card, so if I don't get my card here in the U.S. I know I have a place I can play.
Other than knowing your schedule and competing on a regular basis, what do you miss most about playing full time on the PGA Tour?
It's just easier to travel in the States for one. I really miss playing Riviera. I haven't got a spot there in the last four years. I play well there, but I've already been contacted for the Farmers Insurance Open at Torrey Pines, so I have a spot there. Those two courses are probably my favorite courses on the West Coast.
Your fan base is so loyal and you can just feel them waiting for you to win again. Does that put any added pressure on your game or are you just grateful for their support?
You always want to win. I wouldn't be playing this game if I couldn't win. But for me, top-10 right now is like a win. It's been one of those weird years where I got off to such a late start. My first tournament wasn't until March.
You've become known for your stylish clothing from Loudmouth Golf based out of Sonoma. How did a guy like you who would rather wear jeans and a T-shirt to the golf course become one of the most iconic fashion guys on the PGA Tour?
I don't know. The first tournament I wore them in Spain there were like 79,000 hits and they said it just went off the charts. The cool thing was that it was a U.S. company that decided to go international.
Where do you see those styles going forward?
I see four to six new patterns every month that they keep giving me; I know we're doing pretty good. I've never had the opportunity to grow a brand and be part of a brand, and there's a licensing deal that's really fun for me. We have college coaches that love them and professional teams that love them; it's pretty cool. It's just fun to grow a brand. The owners have fun and they want the company to be fun. Plus, it's taken off in a bad economy.
One of the other recent developments has been your weight loss, in part due to lap-band surgery. How is your health now?
I gained back about 30 pounds. I lost 137 pounds and I was just too weak. I feel stronger and healthier now. I probably don't look as good as when I was 175 last July, but I feel better.
You've been very honest and public about your battles. Do you regret letting the public in on those battles?
I don't regret it at all. It's all out there. I don't have any skeletons in my closet.
That's for sure. You're very easy to research.
It's like that saying that Kid Rock tells me: 'Tough times don't last, tough people do.' I kind of live by that.
I hate to be the one that brings up age, but at 46 years old are you thinking at all about your playing schedule and motivation to play the Champions Tour?
Golf is one of the greatest sports in the world because you can play until you're 80. I can do it for a living as long as I can stay healthy. Hale Irwin is a prime example of what a great career you can have. He can still win now. That motivates people. I have four more years to play both the States and Europe and hopefully when I'm out there I can do the same thing.
As a multiple major championship winner, do you think about your legacy?
Well, everyone is going to have their opinion … but I've changed my life around in these last three or four years. I got custody of my son and I have my daughters living at home with me. The changes I've made have given me an opportunity to go inside the ropes and just worry about golf. It's just a very consistent lifestyle that I'm leading right now that is helping me a lot. I'm not really concerned about my legacy.
Part of your comeback has been on the European Tour. Do you have any tournaments that you'd like to always play in Europe as a gesture because they gave you a spot in the field?
No doubt. I will try and play as many European Tour events and PGA Tour events as I possibly can. I'm not one of these guys that can play two weeks and take two weeks off. I'm just the opposite; I like to play seven or 10 weeks in a row. I'll definitely play some European events due to their allowing me to play, and I still really don't like to fly. I like the traditional golf courses over there.
I saved the toughest question for last: how are your Arkansas Razorbacks going to finish up the year?
I still think we're going to go to a bowl game. Our starting quarterback, Tyler (Wilson), will be back. I don't know if anyone can beat Alabama, including NFL teams; they're so good.
Play well this Fall Series and get your card back.
Alright, brother; I'm praying. If I do I do and if I don't I know at least I have some playing privileges in Europe.
– BY JIM DOVER