3 cool training aids to help improve your game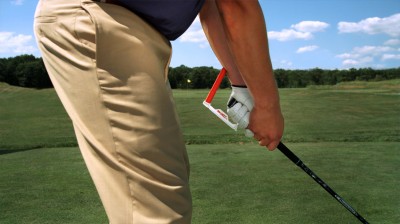 TourAngle144
Price: $29.95
Phone: (800) 737-0416
Website: tourangle144.com
Based on research acquired from an independent study conducted among golfers from multiple major tours, the TourAngle144 is a swing training aid focused on maintaining a 144-degree angle from the forearm to the shaft of the club throughout the swing to decrease shot inconsistencies and curb a player's tendencies to slice the ball. The TourAngle144, available in both right-handed and left-handed models, helps promote perfect posture, great takeaway and a well-timed and powerful release. The simple, lightweight device comes with a carry pouch, "The Basics & More" DVD featuring acclaimed instructor Steve Bosdosh, a sample pack of "4 Yards More" tees and free shipping.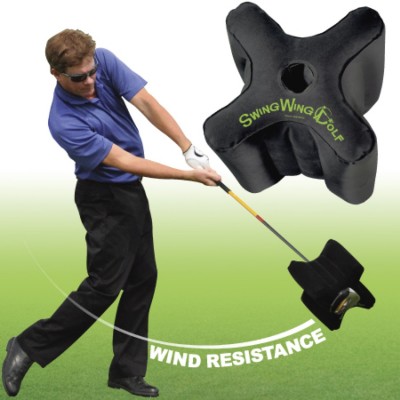 The SwingWing
Price: $29.95
Phone: (248) 685-7515
Website: swingwinggolf.com
The SwingWing is an inflatable training device that slides onto the shaft of the club and utilizes wind-resistance to increase speed and power in a golfer's swing. Just swinging the club 10-20 times prior to playing a round with the SwingWing attached can have dramatic effects on distance, tempo and sequencing. Golfers also can use the SwingWing to help align shots, maintain stability in the wrists during chips and putts and improve arm position and proper stance. The soft, vinyl practice aid is lightweight and portable, and is easily deflated and stored.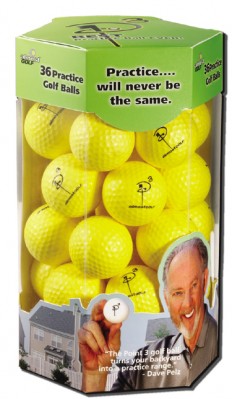 almostGOLF ball
Price: $10.95 (10-Ball Pack)
Phone: (800) 998-1077
Website: almostgolf.com
The almostGOLF ball hits like a real ball, but only travels a third of the distance, making it safe for practice in the back yard, park or beach. A 14.5-gram cross-linked foam core allows the ball to draw, spin and fade naturally by maintaining the same initial velocity, launch angle and spin as a normal golf ball, but then causes it to loose speed and eventually fall to the ground. The almostGOLF ball provides a safe, effective and convenient practice aid that can benefit golfers of all skill levels.
– Alex Smolinski